Paul McCartney is playing a concert in Minneapolis on Saturday, Aug. 2. Given the ubiquity and universal appeal of the Beatles' music, it's not surprising there are a number of orchestral settings of Beatles' tunes.
Here are some orchestral Beatles album covers from Classical MPR's music library:
The Best of Beatles Baroque, Les Boréades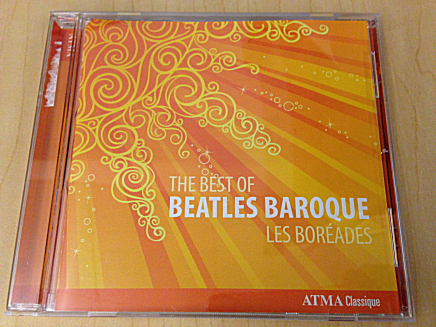 According to the liner notes, Les Boréades were recording an album of 17th-century Italian music when they all started riffing on Baroque settings of Beatles music. Producer Johanne Goyette had to promise Les Boréades they could record this album of Beatles tunes only if they focused on getting the Italian album finished first. Les Boréades got that done, then went on to record three albums of Beatles Baroque, of which this CD is a "best of" compilation.
Here, There and Everywhere: The Beatles for Guitar, Göran Söllsher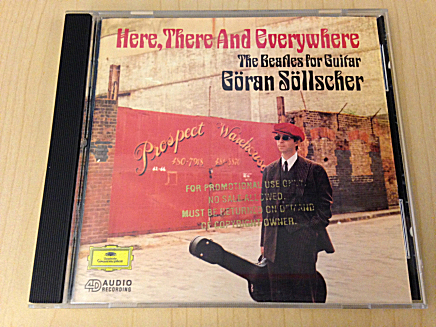 Guitar virtuoso Göran Söllsher's collection features 17 Beatles tunes arranged for classical guitar. The liner notes feature an introduction written by George Martin.
"These are beautifully played transcriptions of many of the Beatles' most beloved tunes," says Jennifer Anderson, Classical MPR's assistant music director.
Working Classical: Orchestra and chamber music by Paul McCartney, London Symphony Orchestra, Loma Mar Quartet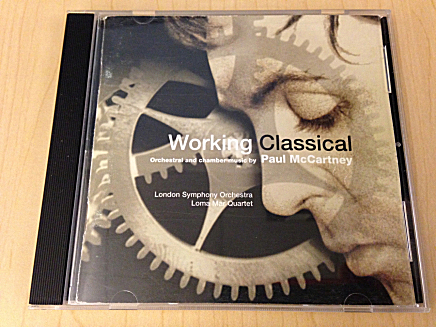 Inspired by McCartney's use of classical-music instrumentation in such Beatles tunes as "Yesterday" and "Eleanor Rigby," this album by the London Symphony Orchestra and the Loma Mar Quartet blends orchestral and chamber music across 14 tracks, including such recognizable McCartney songs as "My Love" and "Maybe I'm Amazed."
"This is one of McCartney's most interesting classical discs, with inventive original compositions and lovely orchestral re-workings of some of his most popular songs," Anderson says.
Ecce Cor Meum, Paul McCartney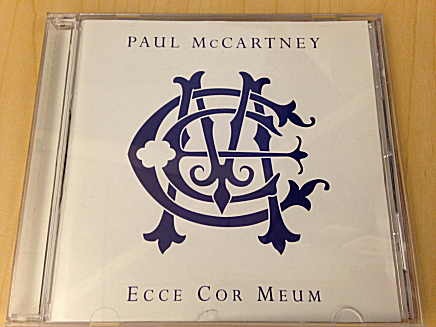 Recorded at Abbey Road Studios in London, this is Paul McCartney's own collection of classical-music compositions. The title means, "Behold My Heart" and the musicians include the Academy of St Martin in the Fields, soprano Kate Royal, the Boys of Magdalen College Choir, Oxford and the Boys of King's College Choir, Cambridge.
"This is McCartney's second oratorio, the first being Liverpool Oratorio," Anderson says. "Ecce Cor Meum echoes the great British choral masterworks by Elgar and his contemporaries."
(Incidentally, is the designer of the album art in any way a fan of Rangers FC…?)
Here are some other fun finds from the Internet; this is just a start and is by no means an exhaustive search:
<img src="http://images.publicradio.org/content/2014/08/01/20140801_royal-liverpool-philharmonic-orchestra_92.jpg"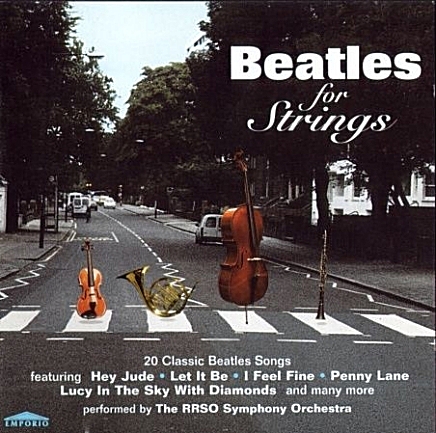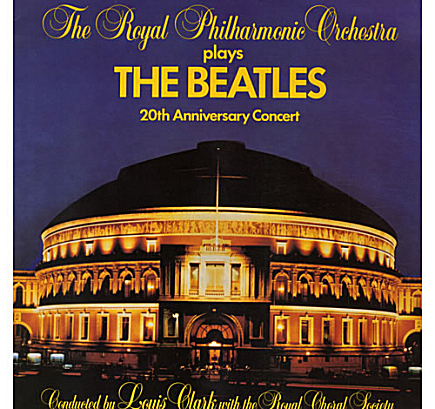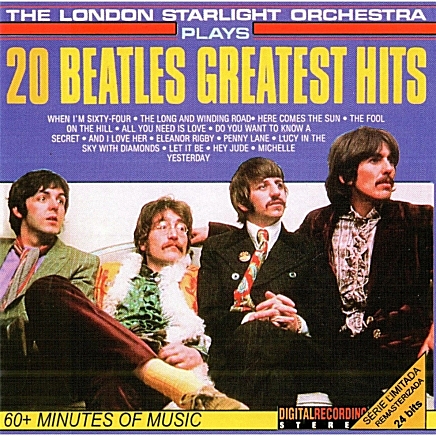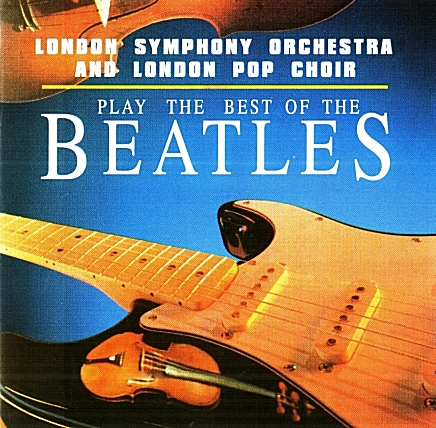 So how does it all sound? Have a listen, then share your thoughts in the comments section below:
Do you have any orchestral recordings of Beatles music in your collection?