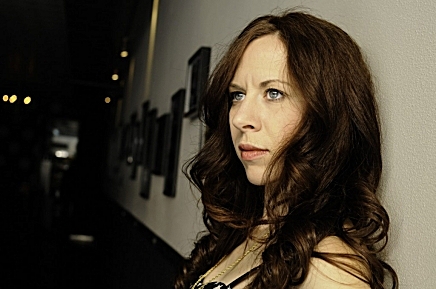 "All music was once new," goes the sign off each day for The Composers Datebook.
Maybe that's self-evident, yet to fans of classical music, it can still sound a little startling. We cherish classical music in large part for its timelessness — the capacity to speak across generations and centuries. At best, its power is at once enduring and time-specific, universal and personal.
But if great music tunes us in to the eternal, it's still grounded in the time and place of its original creation, the moment of its being "once new." It's easy to forget, as we return again and again to our favorite masterworks, that classical music (broadly defined) is a living art form, not only because centuries-old works continue to invite exhilarating new interpretations, but as importantly because it continues to incorporate the present-day works of living composers.
Intended for music lovers of all stripes, Composer Conversations is an informal sit-down with some of our time's best emerging and established living composers, and some of the artists who perform their music. Now in its third year and hosted by Top Score's Emily Reese, the series explores its guests' inspirations, artistic history, and current projects, offering a glimpse into the processes and people behind the compositions.
The 2015 Composer Conversations will welcome Kevin Puts (Feb. 18); Bryce Dessner with special guests Carolyn Shaw and Richard Reed Perry (April 2); Fred Lerdahl (April 22); and Missy Mazzoli (May 8). All conversations take place at the Amsterdam Bar & Hall in downtown St. Paul. Tickets are free, but reservations are required.
Past Composer Conversations guests include Laurie Anderson, Maria Schneider, John Luther Adams, Shawn Jaeger, Nicola Campogrande, John Harbison, Sufjan Stevens, Vivian Fung, Timo Andres, Gabriel Kahane, and Dawn Upshaw.