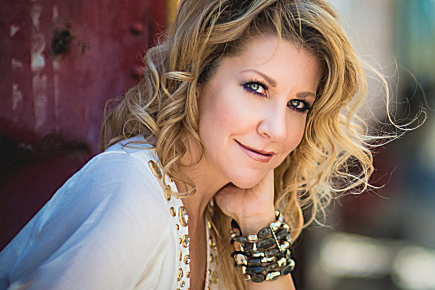 Joyce DiDonato (Simon Pauly)
When I spoke with Joyce Di Donato just before her last performance as Cinderella in the Met Opera production of Rossini's, La Cenerentola on May 10, she also told me she had butterflies about her upcoming commencement address at the Juilliard School of Music on May 23. Those butterflies turned into sage advice for those young musicians, and for all of us.
On June 15, my daughter will graduate with a degree in vocal performance from the music conservatory at Lawrence University in Appleton, Wis. She's on her way to pursuing her dream of becoming an opera singer. While some parents are hesitant to encourage their children to pursue the arts because it's a long, hard, competitive road, with often little compensation, my daughter is fortunate. Her parents understand that for her, there is no other option. Since she was six years old, she's told us singing is her passion. She can't imagine doing anything else. She is completely committed, and we believe in her.
"We need you to make us feel an integral PART of a shared existence through the communal, universal, forgiving language of music, of dance, of poetry and Art — so that we never lose sight of the fact that we are all in this together and that we are all deserving of a life that overflows with immense possibility, improbable beauty and relentless truth."

— Joyce DiDonato, in her address to the Juilliard School's class of 2014
As Joyce DiDonato points out in her commencement address, the world needs my daughter, and all the artists who are committed to this journey because it's the artists who help us remember who we really are, and that we're all in this together.